Our Foundation Governors are appointed by The Diocese of Leeds.
Parent Governors are voted in by Parents/Carers of children attending our school.
The LEA Governor is appointed by the Local Authority.
Each Governor's term of office is 4 years.
Register of Governor's Interests
None of our Governors have a business or Financial interest in our school or any other educational establishment.
There are no familial relationships between any of our Governors and members of staff.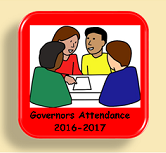 Committees
Please note
The Chair of each Committee will be elected at the first Committee meeting of the academic year 2017 - 2018.
Admissions

Chair

Jenifer Karuna

Helen Mellor

Mark Brennan

Emma Coughlan

Appeals/Disciplinary

Chair

Mark Brennan

Emma Coughlan

Helen Mellor

Jenifer Karuna

Child Protection & Safeguarding

Chair

Steve Woodhead

Emma Coughlan

Helen Mellor

Daniel Chapman

Mark Brennan

Head's Review

Chair

David Hymas

Deacon John Walsh

Emma Coughlan

Resources Committee

(Finance, Premises, HR, Capital Projects, Health & Safety, Personnel)

Chair

Steve Woodhead

David Hymas

Fr Martin Kelly

Deacon John Walsh

Lyndsey Conway

Paul Flanagan

Mark Brennan

Pupil Committee

(Catholic Life, Curriculum Matters (Standards & Effectiveness), Policies, Out of School Club, SEN, School Data,Safeguarding)

Chair

Emma Coughlan

David Hymas

Fr Martin Kelly

Deacon John Walsh

Helen Mellor

Jenifer Karuna

Daniel Chapman

Mark Brennan
Parish Priest

Rev. Martin Kelly

Term of Office

01.09.2015 - 31.08.2019

Foundation Governor

RE & Faith Life Lead, Heads Review, Resources Committee, Pupil Committee

Class 4R (Mrs Roe)

Chair of Governors

Mr David Hymas

Term of Office

01.09.2015 - 31.08.2019

Foundation Governor

EYFS Lead, Sports Premium Lead, Governor Training Lead, Heads Review, Resources Committee, Pupil Committee

Foundation Stage (Mrs Evans & Miss King)

I was appointed Foundation Governor at St Mary's in 2014, in 2017 I was appointed Chair of Governors.

As Chair of Governors I hope to write to you each term to give you some idea of the major activities of the Governing Body at that time.

I look forward to meeting as many of you as possible and please feel free to contact me via the school office if you have any questions.

Thank you for your continued support.

I am a parent of two daughters currently attending St. Mary's Margaret and Elizabeth.

I work at All Saints' Catholic College in Huddersfield and live in Sowerby Bridge with my wife and children.

My background is in sports coaching and in my spare time I enjoy cycling and going on family holidays.

Ex Officio

Mr Mark Brennan

Headteacher

Term of Office

Commenced 01.09.2009 - Ends when post is ended

Child Protection & Safeguarding, Admissions & Appeals, Resources Committee, Pupil Committee

I was appointed as Headteacher of St Mary's in 2009 and since then it has been my privilege to work with the Governing Body to ensure that our school continues to thrive and improve. I have been a teacher since 1985 and I have worked across the Leeds Diocese in 7 different Catholic schools.

My wife and I have two children (Daniel & Anna) who are in their early 20's. In my spare time I like to go down to the gym, spend time in the garden and sing in a choir called Chordiality. It will probably come as no surprise that I also like my holidays abroad!

Mr Paul Flanagan

Term of Office

01.09.2015 - 31.08.2019

Foundation Governor

Health & Safety Lead, Admissions & Appeals,

Resources Committee

Class 4TG (Mr Tomkinson & Mrs Beevers)

I am a Foundation Governor and have been part of the Governing Body since 2012.

I have two children, Daisy and Gregory. Daisy is now in High school, Gregory still attends St. Mary's and therefore I have an active interest in helping the school to provide an outstanding education and supportive community for all of its pupils.

In my spare time I am a keen cyclist both recreationaly and competitively, and enjoy cooking and reading. I also have a passionate interest in stained glass and recently completed an MA in Stained Glass Conservation.

Mrs Jenifer Karuna

Term of Office

03.01.2017 - 31.08.2020

Foundation Governor

Pupil Committee, Disciplinary

Class 5G (Miss Goulden)

I am a foundation Governor since 2016 in St.Mary's Catholic Primary School. I have been involved in various types of activities in St.Mary's, worked as a parent volunteer across various classes and worked as a Mid day supervisor.

I have three children, Malvina, Jovanna and Albina. Malvina and Jovanna are at High School and I am looking forward for Albina to start in St. Mary's in September 2018.

I am an IT Consultant at ASDA, I am passionate about running and enjoy spending time with my family.

I am an enthusiastic and self motivated person to support all aspects of the governing body.

Mr Steve Woodhead

Term of Office

13.01.2017 - 31.08.2020

Child Protection & Safeguarding Lead, Resources Committee

Specific Link to DSL (Mr Brennan) & Mrs Pollard

I am a Foundation Governor.

I have a long history with St Mary's that dates back to my youngest daughter having a great start as a pupil here and continuing with children who I fostered attending the school. I am therefore a great fan of the St Mary's!

As well as being a parent and grandparent, I also have to work for a living! I have had the privilege of working in a variety of children's and family services roles within Calderdale, including being service manager for Early Help. Since leaving Calderdale's employment in 2016 I have been working for a national company undertaking consultancy work for health, social care, and education service providers.

In my spare time I love to spend time with my family (including my dog) and wherever possible in the outdoors. I am a keen runner and have run several full and half marathons raising money for various charities.

I am an active member of the Good Shepherd parish in Mytholmroyd and both proud and excited to be part of the governing body of the wonderful school that St. Mary's is.

Deacon John Walsh

Term of Office

01.09.2015 - 31.08.2019

Foundation Governor

RE & Faith Life Lead, Heads Review, Resources Committee, Pupil Committee

Class 6L & 6F (Mrs Land and Mrs Foster)

I was appointed as a Diocesan Foundation Governor in 2013 and am delighted to be part of the Governing Body of St Mary's. I relish the opportunity to be part of such a wonderful school and to help all concerned to ambitiously achieve their full potential. I am a Permanent Deacon in St Mary's, Halifax, in the Diocese of Leeds.

Previously, I worked for Halifax PLC, which became part of HBOS PLC and then Lloyds Bank for over 30 years and retired as an IT Director for Lloyds Commercial Bank. Here I developed many skills and experiences which I can now leverage for the benefit of the school. My wife, Caroline, and I have three grown up children (Kathryn, Sean and Liam).

Mrs Helen Mellor

Term of Office

01.09.2017 - 31.08.2021

Foundation Governor

Child Protection & Safeguarding, Admissions & Appeals, Pupil Committee

1/2D & 1/2H (Mrs Dyson & Miss Harrington)

Knowing that my eldest son, Isaac, was starting school this year, I wanted to find a way in which I could participate in the life of St Mary's. As such, I am now a new member of the Governing Body, having been appointed as a Foundation Governor from the start of this current academic year, 2017/18. I also have two other children, Tobias and Leah, who will be joining St Mary's over the coming years and so am looking forward to a long journey in helping the school continuously grow and improve.

My working background is in Education as I am a qualified primary teacher and I am also an active member of our Catholic community; I can be found each Sunday at 9:30am Mass at St Albans where I run the Children's Liturgy and help the children of the Parish to prepare for their Sacraments.

Mrs Emma Coughlan

Term of Office

01.09.2015 - 31.08.2019

Parent Governor

SEN Lead, Child Protection & Safeguarding, Head's Review, Pupil Committee

Class 3/4C & 3/4R (Mr Chapman & Mrs Rollinson)

I have had the pleasure and privilege of being appointed as parent Governor at St Mary's since 2014.

Prior to applying for the role as parent governor I was an active member of the school's Parent & Teacher Association.

I am mum to Oliver and Beth. Oliver is now at senior school and Beth is now in year 5. My other job – the one that pays the bills is Consultant. I have worked primarily in HR specialising in Pensions for the last 15 years. I am currently consulting for a large local Financial Services Organisation, managing their Pensions Operations.

I live in Lindley with my husband and two children. I love shopping, spending quality time with my family and friends, and holidays where the sun is guaranteed to shine!

Mrs Lindsey Conway

Term of Office

01.09.2016 - 31.08.2020

Parent Governor

SEN Lead, Admissions & Appeals, Resources Committee

Class 2M (Mr Morley)

I have had the pleasure and privilege of being appointed as parent Governor at St Mary's since September 2016.

I am mum to Erin who is now in year 5. Therefore I have an active interest in helping the school to provide an outstanding education and supportive community for all of its pupils.

I am the Technical Sales Administrator for a local foundry producing cast iron drainage which is a full time and very enjoyable job.

I have lived in Halifax all my life and in my spare time, with my husband and Erin, I love caravanning, cycling and geo-cache expeditions!

Mr Daniel Chapman

Term of Office

01.09.2015 - 31.08.2019

Staff Governor

Child Protection & Safeguarding,

Pupil Committee

I began my teaching career here at St Mary's in 2012 and have since taught several year groups across Key Stage 2 - currently residing in Year 3/4. Commencing my teacher training as a 'mature student', I had previously worked and gained valuable experience in a range of other organisations. Working for a national children's charity, I worked daily with children aged 3-12 providing educational workshops and interactive learning experiences. At a large financial institution, I held several positions including: Business Analyst, Team leader and Manager.

Following that I worked as a Projects and Resource Manager for a youth charity responsible for the development and well-being of post-primary children.

My wonderful wife Kathleen is also a Primary School Teacher and we have been blessed with two beautiful sons, Joseph & Oscar.

In my spare time I enjoy playing/watching football, as well as relaxing by playing a variety of musical instruments.

LEA Governor:

Vacant Position

Clerk to the Governors

Mrs Anne Hardy

Training Co-ordinator
Mr Alfonso Lombardi

Term of Office

01.09.2007 - 31.08.2017

Stood down 31.08.2017

Foundation Governor

Chair of Governors