Background and History of our school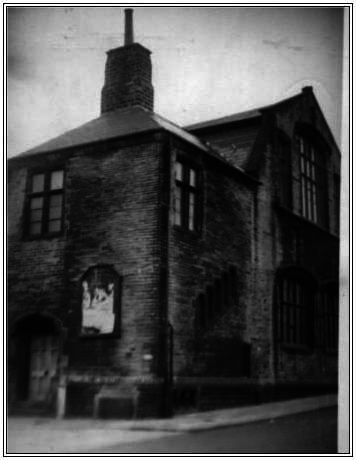 The old school on Bedford Street
St Mary's Catholic School was founded in 1846. It was the first Catholic school to be established in Halifax and is one of the oldest schools in the Diocese of Leeds.
The original school was situated on Gibbet Street and then moved into separate Infant and Junior schools on Bedford Street and Clarence Street, due to the large increase in pupils during the latter part of the 19th century. During the mid-1960's Infant and Junior schools were rebuilt on Swires Road and then combined in 1985 to form today's Primary school.
St Mary's is a very popular school with an excellent reputation for its friendly, caring atmosphere and pastoral care. Our school has good academic, arts and sporting achievements to its name and provides many lunch-time and after-school activities for pupils.
The school has experienced a significant change in population over the last few years and we now enjoy an enormously varied cultural, social and ethnic mix within our community members. The school holds (or has held) several national awards for sport, art, financial management, pupil engagement, health initiatives etc. Up to date information can be obtained from the school or the website.
We attract pupils from a wide area and while most pupils are drawn from our local parish areas of St. Mary & St. Alban (Skircoat Green, Salterhebble, King Cross and Savile Park) and St. Columba (Pellon and Norton Tower), other children travel from as far away as Sowerby Bridge and even Bradford.